Download Your Personal
GCSE/A Level
English Literature
Digital Tutor
&
Revise Whole Texts At Your Own Pace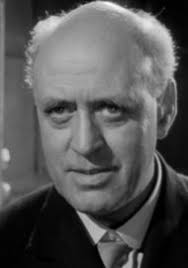 Saved By The Teacher provides online English Literature Revision Guides when you really need support with the whole-text.
At Saved By The Teacher we provide A Level and GCSE revision guides for the study of set texts. the novel. Revision guides can be purchased in sections or in full texts which can be downloaded quickly and efficiently to assist with the revision process.
The notes are based on the PEE code (Point, Evidence, Explanation). They are totally are unique and unlike any other revision guides on the market because students and their parents can systematically track through the the entire text using a colour-coded key to help map plot, character development, themes, historical context and use of language.
Experienced teacher Sarah Haggar Batten has tested the Pee Revision Guides over many years and has gathered much evidence to suggest that revising texts in conjunction with PEE guides help improve results by at least one grade.
These comprehensive revision notes provide the voice of a personal home tutor and equate to approximately 12 hours of expensive personal tutoring. They can also be used as part of the ongoing revision process and can be revisited several times. At the end of the revision process students can lay down their texts and rely on the notes to support last minute revision.
Sarah Haggar Batten is happy to provide parents, carers and students with further support and guidance via email in the first instance:
sarah@savedbytheteacher.com.
SARAH HAGGAR BATTEN (TUTOR)
After training at the Royal Welsh College of Music and Drama, Sarah worked as an actress in the professional theatre in both main stream theatre and in Theatre in Education (TIE) in the UK and Europe. Intrigued by physical theatre at a time when it was not popular she embarked upon a crusade to France to work with some of the theatre greats and trained with Jacques Le Coq, Etienne Decroux, Marcel Marceau and Philippe Gaulier.

Later Sarah trained as a teacher and became Second in English in a large comprehensive school, Head of Drama, Whole School Literacy Coordinator and Key Skills Communications coordinator of the Welsh Baccalaureate ; a job which she feels was an honour. What could be better than being charged with the task of educating the next generation?
In her spare time Sarah speaks about the work of her Great great grandfather William Haggar, a pioneer of the British film industry, and researches his life and works assisting the National Screen Archives of Wales where possible. She also abridges Shakespeare's plays for young people. In 2011 her abridged production of Macbeth was performed by Milford Haven School at the School's Shakespeare Festival. Later that year it was performed for Welsh Assembly ministers at the Senedd in Cardiff and in partnership with the SSF, the cast performed at the Edinburgh Fringe Festival where the play was extremely well received.